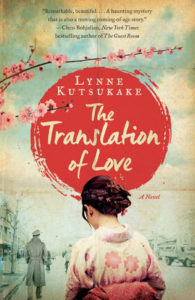 We are absolutely thrilled for Lynne Kutsukake, winner of the Kobo Emerging Writer Prize in the category of Literary Fiction for The Translation of Love. In her debut novel Kutsukake tells the story of Aya Shimamura, a newly repatriated girl, as she helps a classmate find her missing sister in war-devastated Tokyo.
Author Zoe Whittall, this year's Literary Fiction judge, says: "The Translation of Love is a tremendously accomplished work, a propulsive and layered story, the scope of which is quite unusual for a first novel. I was gripped and often very moved while reading and it stayed with me for weeks."
Now in its third year, the Kobo Emerging Writer Prize recognizes exemplary Canadian authors in the categories of Literary Fiction, Specualtive Fiction, and Non-Fiction. Each winner receives a $10,000 cash prize as well as promotional, marketing, and communications support to help kick off their burgeoning careers.