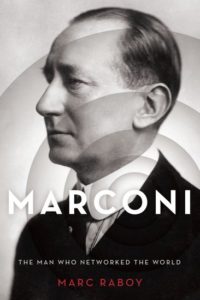 We are thrilled for Marc Raboy who joins four other finalists on the 2017 RBC Taylor Prize shortlist with his biographical account of the father of wireless communication.  Marconi: The Man Who Networked the World stands as an authoritative work of its subject and proves that we still live in the world Marconi created.
The RBC Taylor Prize recognizes excellence in Canadian non-fiction writing and emphasizes the development of the careers of the authors it celebrates. Established biennially in 1998 by the trustees of the Charles Taylor Foundation, 2017 marks the sixteenth awarding of the RBC Taylor Prize, which commemorates Charles Taylor's pursuit of excellence in the field of literary non-fiction.
This year's jurors Jurors John English, Ann MacMillan, and Colin read 101 books written by Canadian authors and submitted by 29 Canadian and international publishers.