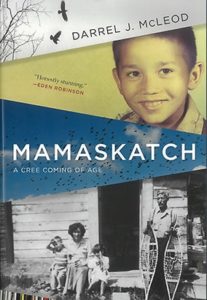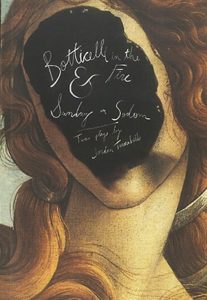 Congratulations to 2018 Governor General's Literary Award winners Darrel J. McLeod and Jordan Tannahill!
Mamaskatch by Darrel J. McLeod in the category of Non-Fiction.
From the Peer Assessment Committee:
"Mamaskatch: A Cree Coming of Age dares to immerse readers in provocative contemporary issues including gender fluidity, familial violence, and transcultural hybridity. A fast-moving, intimate memoir of dreams and nightmares—lyrical and gritty, raw and vulnerable, told without pity, but with phoenix-like strength."
Botticelli in the Fire & Sunday in Sodom by Jordan Tannahill in the category of Drama.
From the Peer Assessment Committee:
"Jordan Tannahill's two-play volume explores the fragility of social consensus in a world made uneasy by the forces of social division. Both plays are poetic, irreverent and funny, offering the pleasure of entertainment while displaying masterful literary ability. Tannahill possesses a powerful artistic voice that reflects where we come from, who we are and who we may become."