We are so excited to announce that Susan Juby and Sarah Mian have been shortlisted for the 2016 Leacock Medal for Humour!  The prestigious Memorial Medal, accompanied by a $15,000 prize, is awarded annually for the best in Canadian literary humour. The award has attained an international reputation and is the only one of its kind for Canadian humour writing.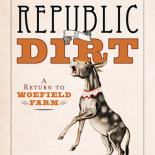 Susan Juby has been nominated for Republic of Dirt, published by HarperCollins. Told in four highly distinct, unforgettably hilarious and sometimes heartbreaking voices, Republic of Dirt is about what happens when passions collide with pride and what it takes to save each other, our small part of the planet and ourselves. 
Sarah Mian has been nominated for When The Saints, also published by HarperCollins.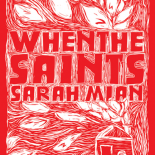 When the Saints is her first novel and is the story of a clan of outsiders whose redemption might be found in what they longed to escape: each other.
The third book on the shortlist is Terry Fallis' Poles Apart.
The winner will be announced at a gala dinner on Saturday, June 11, 2016 at the Geneva Park Convention Centre, just outside Orillia.
–